Custom logo patches & direct logo embroidery
Quality custom logo embroidery by Canada's custom embroidery experts.
Any company whose employees work with the public (such as service, delivery, repair personnel) knows the benefit of having their company's embroidered logo on their shirts, and even on their hats.
Pro Image Crest excels at translating your printed logo (or even your sketched ideas) into a great-looking custom-embroidered logo patch that can be sewn or ironed on to shirts, hats, or just about any clothing. In addition, we can make them with Velcro backing for easy transfer between different shirts or hats. We can also directly embroider your logo into your shirts, hats, jackets, in fact into just about any fabric item, instead of making it into a separate logo patch. And we
guarantee
not only the best pricing in Canada, but also the finest quality and timely delivery.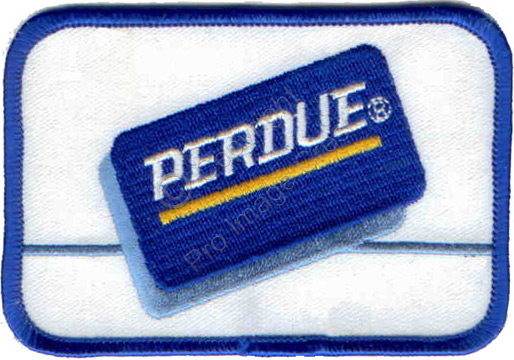 Beyond putting your embroidered logo patch on your company shirts & hats, why not take advantage of its marketing potential? We can make them with a magnetic backing, turning them into unique reminders of your business. Stick your custom logo patch on filing cabinets, doors, anywhere you want to "place an ad." And send them to customers and prospects as thank-you gifts. Even if all they do with them is use them as luxurious fridge magnets, they've got your logo where they'll see it every day.
See our Custom Patch Embroidery Options page for information on thread and backing options and free design service options.



We take pride in our workmanship and in our customer service, and we
triple guarantee
your satisfaction: you'll get the best quality, the lowest price, and your order will be delivered on time. You'll be glad you chose Pro Image Crest, Canada's custom logo embroidery experts.
If you're ready to see some pricing
for your custom embroidered logos, click "
Get Prices
" and use the convenient form to tell us what you need or what you'd like to do with your company logo. Feel free to use the Comments area if you have any comments or questions. We're happy to answer all your questions and discuss any details of our custom logo embroidery services. No pressure or obligation, just free info! We're here to to help you get what you need. And if you do decide to get it from us, you'll get a quality product, a great price, and outstanding service.
(We don't keep or sell your information. We use it for no other purpose than to send you your free quote and answer your questions. See our Privacy Policy).
---
Related Items

We also provide a range of custom embroidered crests, patches, and related embroidered items. Please see our
Products & Services
page for more information on these items.
Please use the menu at the top left to learn more about us and our products and services, view some samples, contact us or get a free price quote on your custom logo embroidery.